BPL BFCB-1207WH 1200 mm High Speed Ceiling Fan, White-491902870-B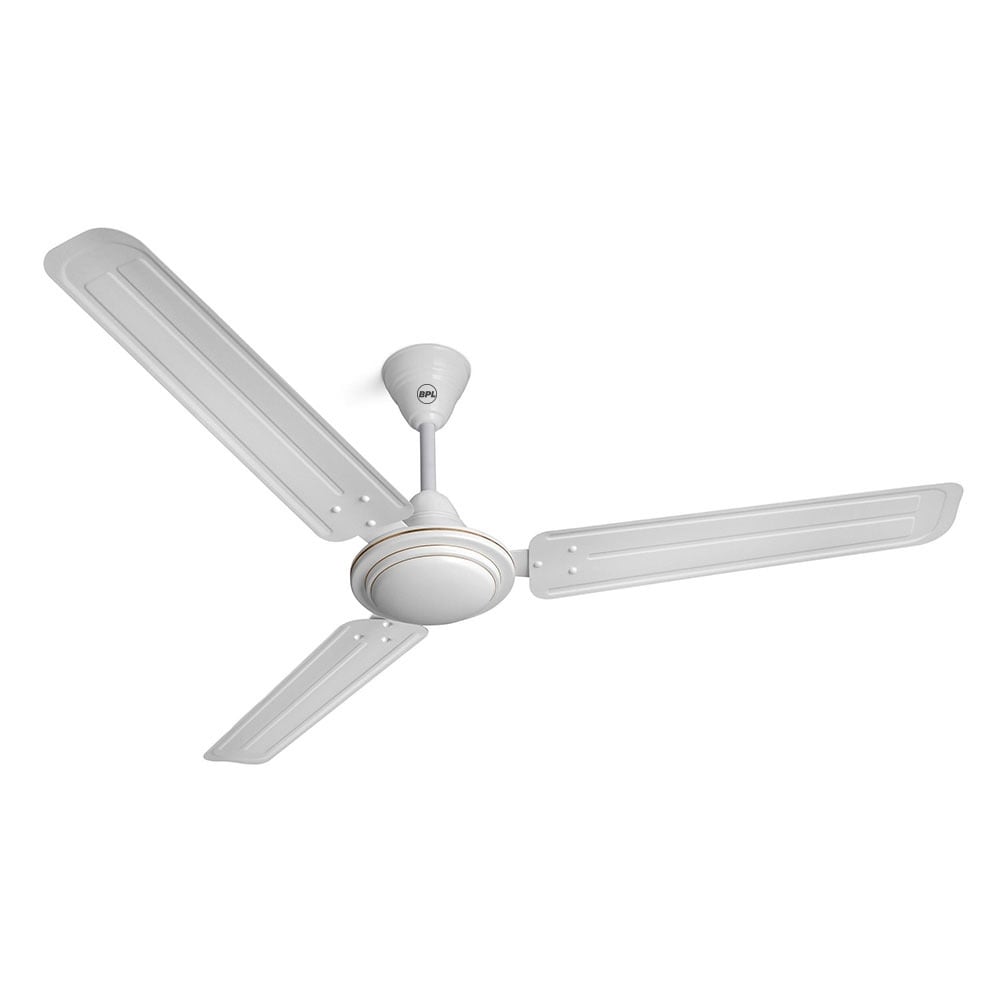 BPL BFCB-1207WH 1200 mm High Speed Ceiling Fan, White-491902870-B
Copper Winding
Double Ball Bearing
Anti Bacteria
Liquid Paint
SUMMERS ARE COOLER WITH BPL FANS
Cool yourself this summer and also beautify your room by bringing home BPL ceiling fans which are available in multiple colors. Designed keeping in mind the necessities of daily life, it offers long lasting use & easy maintenance. This fan will provide perfect room coverage for any room with an area of 65 sq. feet to 100 sq. feet. It does its job silently too. It can be installed in homes, offices or various other kinds of places
Double ball bearings
Double ball bearings further reduce rotational friction and thus the fan rotates even more smoothly
High speed fan
This is a high-speed fan and which makes it perfect for daily usage. The faster a fan rotates the better it is at delivering air.
Wide voltage range
This fan can operate on a wide range of voltage and also performs to its potential even at low voltage
Remarkable air delivery
Thanks to the blade design of the man and the capability of the motor, BPL Ceiling fan's sweep area ensures that air is delivered to every corner of the room With this sweep size, this fan is ideal for installation in any room with an area of 65 square feet to 100 square feet.
Long lasting paint finish
The paint finish of this ceiling fan is easy to maintain and long lasting.
Power Consumption

75 Watts

Fan Type

Ceiling Fan

Model

BFCB-1207WH

Material

CRC