BPL 1.5 Ton 5 star Mx BS-V185MX11 A Twin Inverter Split AC with 5 Layer Filtration-581110165-B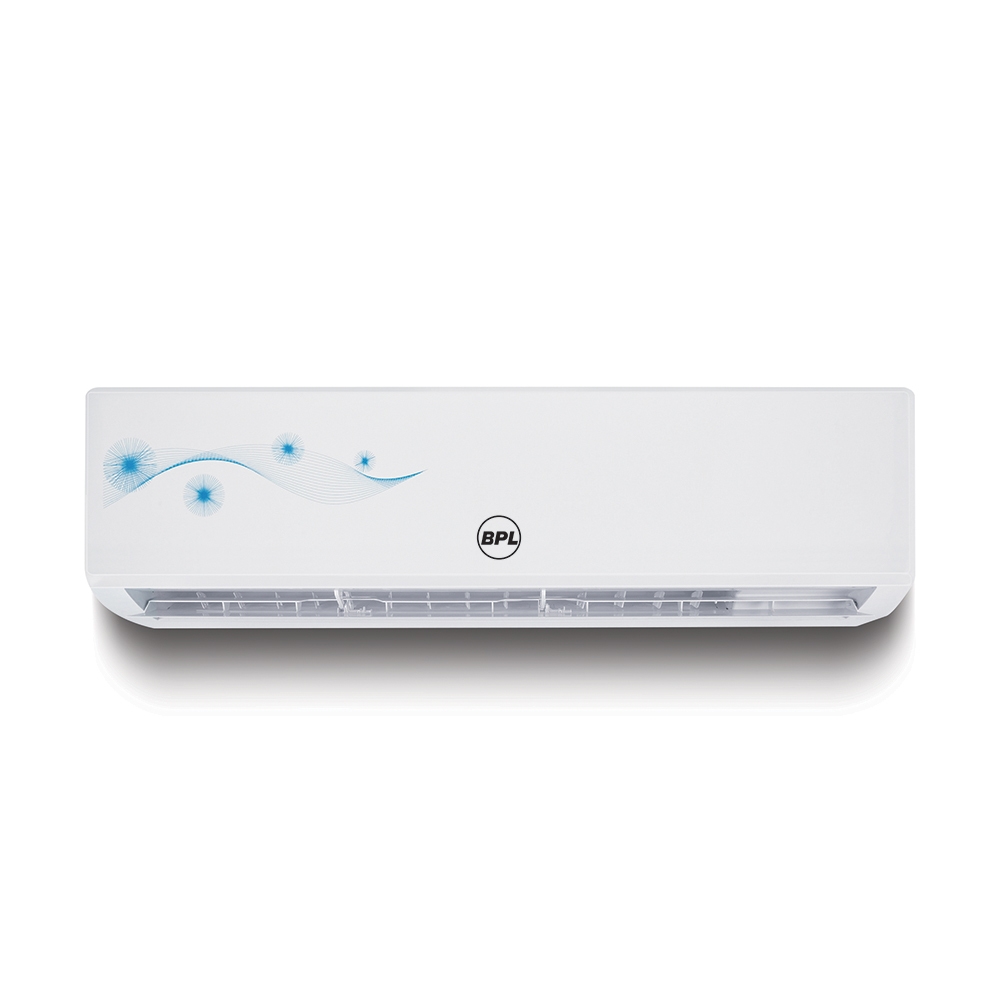 BPL 1.5 Ton 5 star Mx BS-V185MX11 A Twin Inverter Split AC with 5 Layer Filtration-581110165-B
Twin Promax Inverter
2 Way Air Direction
4 Modes of Speed Setting : Low, High, Medium, Auto
Copper Condenser Coil
5 Levels of Filteration
R32 Refrigerant
10 Years Compressor Warranty
BPL BS-V185MX10 AC with Promax+ Inverter Compressor
Experience clean, germ and dust-free air with 5ightech filtration.
Promax + Inverter compressor enabled BPL AC which ensures optimum cooling with energy efficiency
Convert AC's cooling capacity as per your need with Flexi mode.
AC Capacity - 1.5 Ton 3 star Ac
Build a healthy, as well as a fresh living space with BPL, split AC that comes with 5ightech Filtration, Golden Fin, Emerald Green coating, 100 % copper and clean reminding function.
5ightech Filtration - The combination of five special filters provides dust and germ-free air.
Your comfort comes first, which is why the BPL AC comes with the Flexi Mode feature that helps you adjust the AC's cooling capacity as per your needs!
The Promax+ inverter compressor recognizes the room conditions and temperature and operates accordingly to ensure faster and optimum cooling, all while saving energy!
Key Features
Emerald Green Coating

A unique green coat is applied on the copper evaporated joints to enhance their life.

Flexi Mode

Convert your air conditioner's capacity as per the cooling needs with the help of Gear Change technology.

iFeel

It is the additional temperature sensor that shares the exact temperature of the room.

5ightech Filtration

A combination of five special filters that remove germs and dust from the air.
Golden Fin

Fins have a gold nano-coating, making them resistant to salt, acid, dust, and water.

Pro Max+ Inverter Compressor

It senses room temperature and ensures cooling accordingly.

100% Copper

The interconnecting pipes are made with copper and result in faster cooling.

Clean Reminding Function

Your AC will automatically remind you when it needs to be cleaned.
Max. Air Circulation

618 CFM

Speed Settings

4 Modes: Low, High, Medium, Auto (Applicable Only In Cool & Fan Mode)

BEE STAR Rating

5 Star

BEE STAR Rating Disclaimer

Ratings are valid for a specific duration of time and may undergo revisions from time to time.

Refrigerant

R32

DC Inverter Technology

Yes

Noise level

53 dB

Air Direction

2 Way

Hot & Cold

No