BPL 18 Watts Regular LED T-Bulb, BT18RG0B-CDL-491902825-B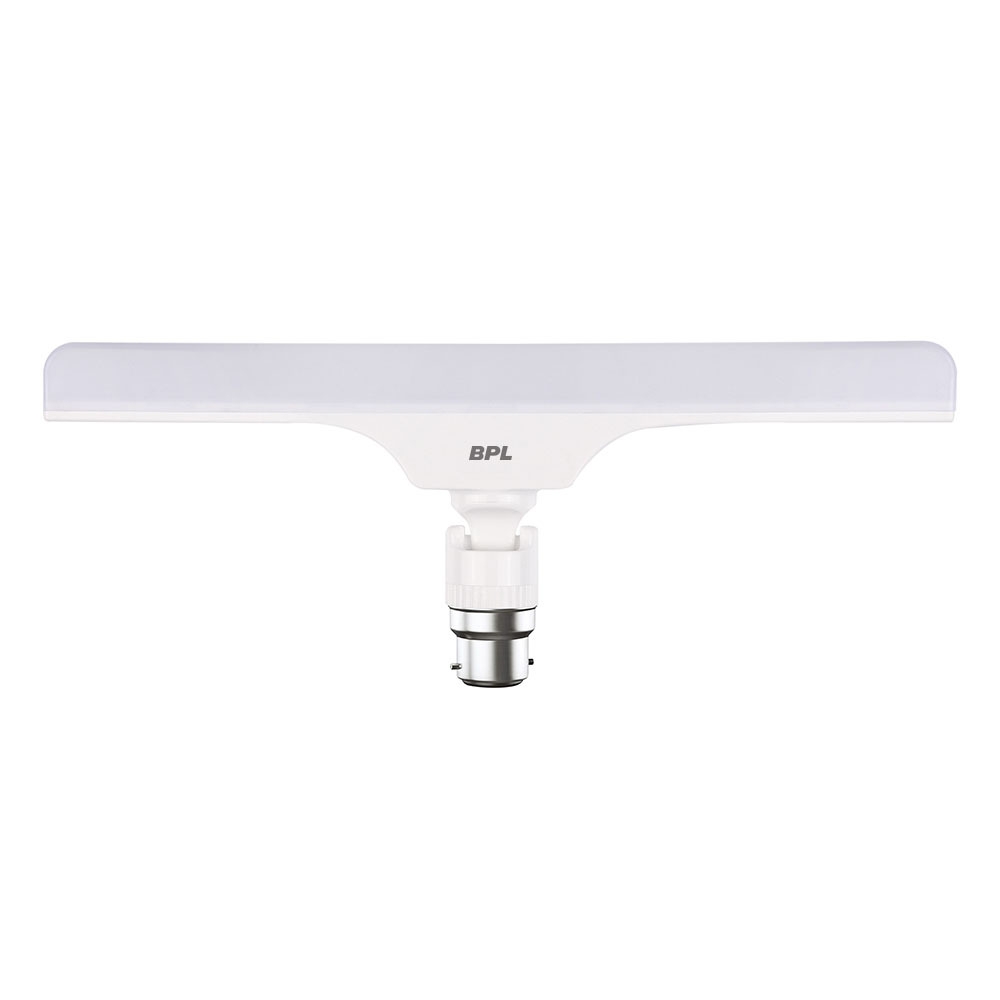 BPL 18 Watts Regular LED T-Bulb, BT18RG0B-CDL-491902825-B
Diffused Light Effect
LED Integrated
Bulb Life: 25000 hours
Material: Polycarbonate
BPL T-Lights 18W LED Bulb
The 18W T-Lights LED bulb is shaped like a tube light which provides a wide light spread and lit's up every corner of your home efficiently!
18W LED T bulbs have three-star ratings.
The three-star rated LED T bulbs make them an ideal choice for your home.
18W T-Light has wide light spread
The T-Lights LED bulbs are tube light shaped bulbs that provide optimal lighting in all the corners.
div class="container">
18W LED T Bulb has a long lamp life.
With a lifetime of 25000 hrs, you don't have to have to take the hassle of frequently changing the lights.
Key Features
Lamp Life

The LED T bulb has a life of up to 25000 hours.

3-Star Rating

The 18W LED bulb has 3-star ratings and saves energy.

Wide Coverage

The 18W LED with 1890 lm efficiently lights up more area.
Lumen Rating

1890 Lumens

Material

Polycarbonate

Model

BT18RG0B-CDL

Bulb Life

25000 hours

Diffused Light Effect

Yes

Product Type

Regular Bulb

LED integrated

Yes

Watts

18 Watts