BPL 2.2L Rice Cooker BRCO003222B 900W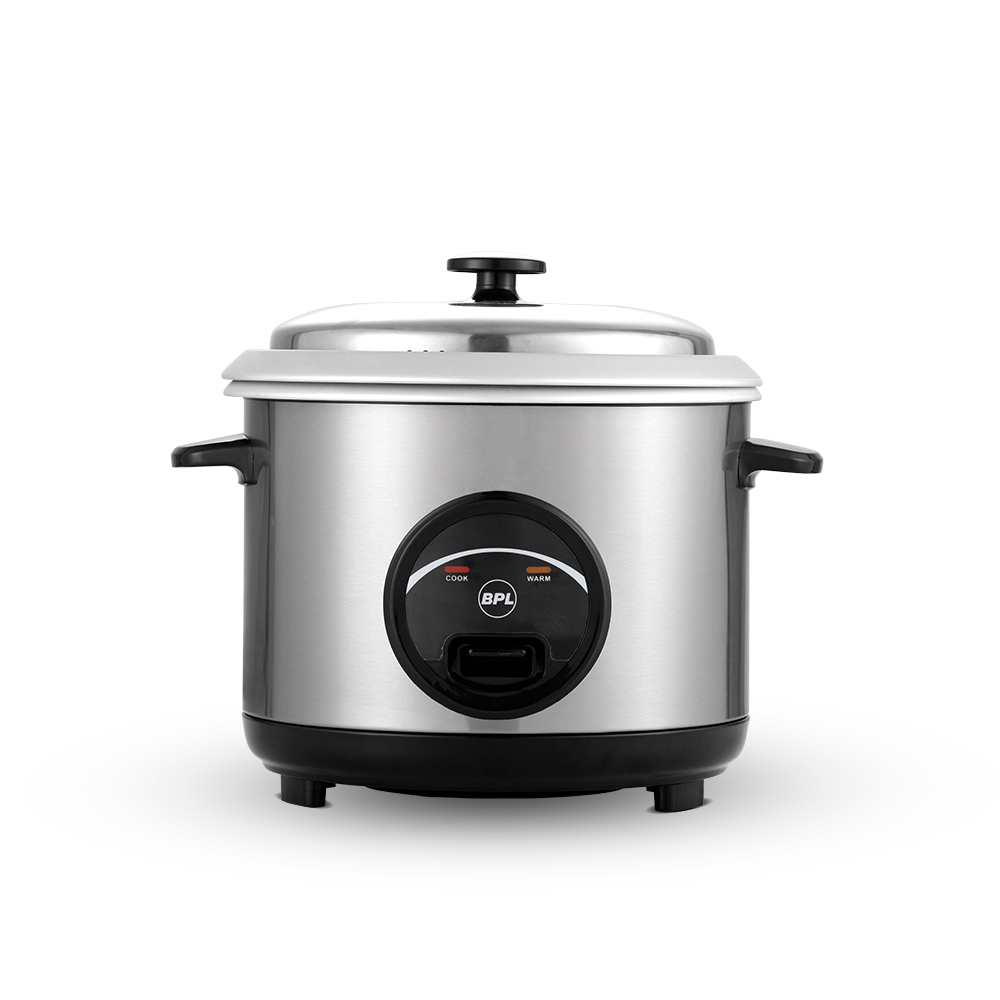 BPL 2.2L Rice Cooker BRCO003222B 900W
Cook Function with Auto Warm
Stainless Steel Lid
Stainless Steel Body
Cool Touch Handle
Detachable Cord
Prominent Features
Regulates steam with ease
Stainless steel lid with its steam vent is designed to regulate the release of steam, ensuring your rice is cooked perfectly every time
Cook to perfection. Keep it warm.
Cook function ensures perfect cooking of rice every time. Not only that, but the auto warm function switches the cooker to warm mode automatically, keeping your rice warm and ready to serve when you are
Cooking 2 batches non-stop
Having an additional cooking pot gives you the ability to cook another batch of rice while the first batch cools, for times when you have to cook large quantities
Delight to cook with. Easy to store.
The detachable cord makes it easy to store and transport, making it perfect for those with limited storage space.
Timer

No

Capacity

2.2L

Keep-warm Function

Yes