BPL 81.28 cm (32 inch) HD Ready LED TV, A1000 32H-A1000-491895044-B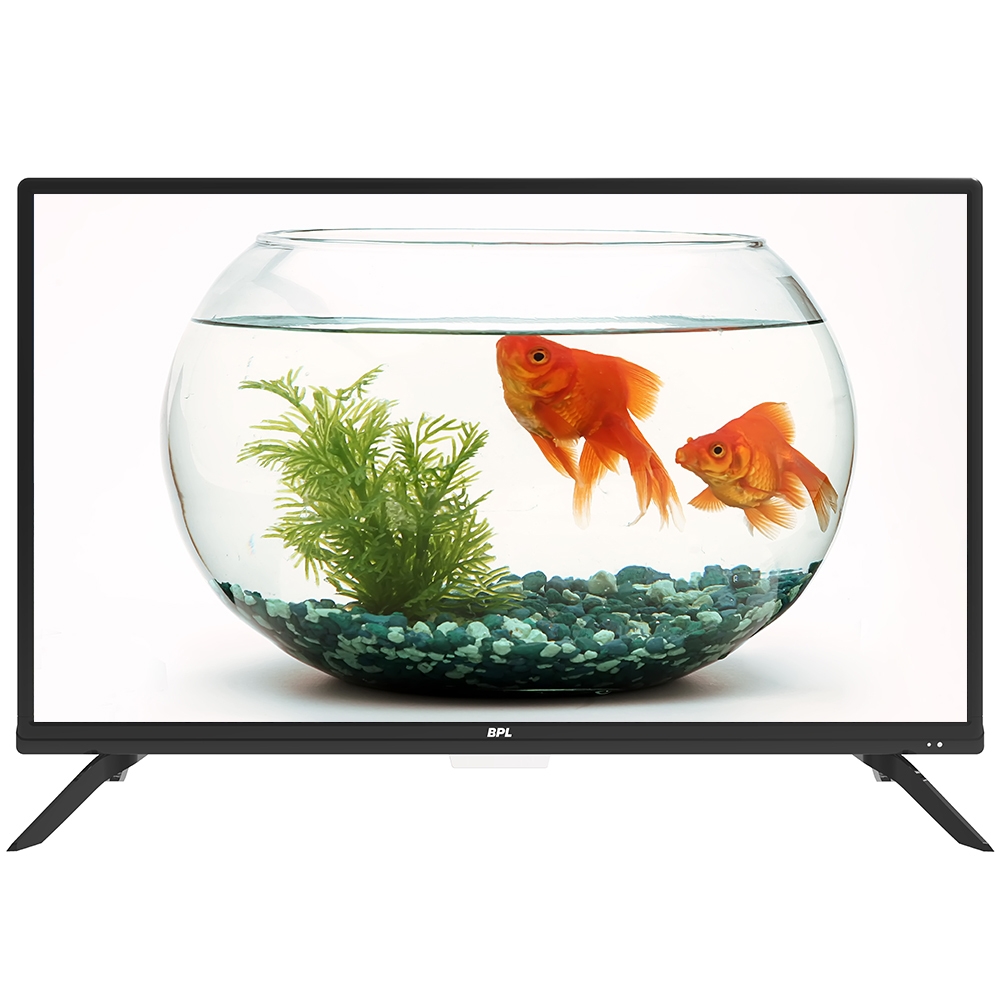 BPL 81.28 cm (32 inch) HD Ready LED TV, A1000 32H-A1000-491895044-B
Resolution: HD Ready (1366 x 768)
Connectivity: 3 HDMI ports, 2 USB ports
Sound: 8 + 8 Watts, Down Firing TV Speaker, Surround Sound Technology
Refresh Rate: 60 Hz
BPL 32-Inch LED TV with In-Built Games
Enjoy your favourite content without even looking at the screen with the video mute feature.
With Ez eyemode, easily adjust the picture brightness of Tv depending on the surroundings.
The 32-inch LED Tv gives you a great watching experience with HD resolution.
With video mute feature, Enjoy listening to your favorite music and sports commentary without looking at the screen.
Yes, you can adjust the picture brightness! With EZ Eyemode, watch your favourite shows or movies with vision-friendly conditions.
The narrow bezel display will give you the best experience of watching your favourite shows and movies.
Sharing files on your TV just got easier! Use the share wizard feature to transfer files from one pen drive to another with your TV.
Key Features
In-Built Games

There are thousands of games from which you can choose to play on your 32 inch LED TV.

Narrow Edges

Get a redefined look for your Tv that matches completely with the surroundings.

EZEye mode

To watch in a vision-friendly environment, adjust picture background/brightness as per light conditions.

Video Mute

Now, you can enjoy all the sports commentary or listen to your favourite music by muting the video.

Share Wizard

With just a few clicks, transfer your data between pen drives using your TV.
Schedule Recording

No

HDMI (ARC)

Yes

Display Type

HD Ready

USB

USB 2.0

Gesture Control

No

No. of HDMI ports

3

Model

32H-A1000

Screen Size (Diagonal)

81.28 cm (32 inch)

Screen Resolution

1366 x 768

Power Consumption

48 Watt

Record as you watch

No

HDR

No