BPL Kitchen Up BICTTXL00320 PX Induction Cooktop (XL size) with 2000W Copper coil, Dual Display, Under glass printing, 8 Preset Menus, Child Lock, Auto Shutoff, 2021-491903254-B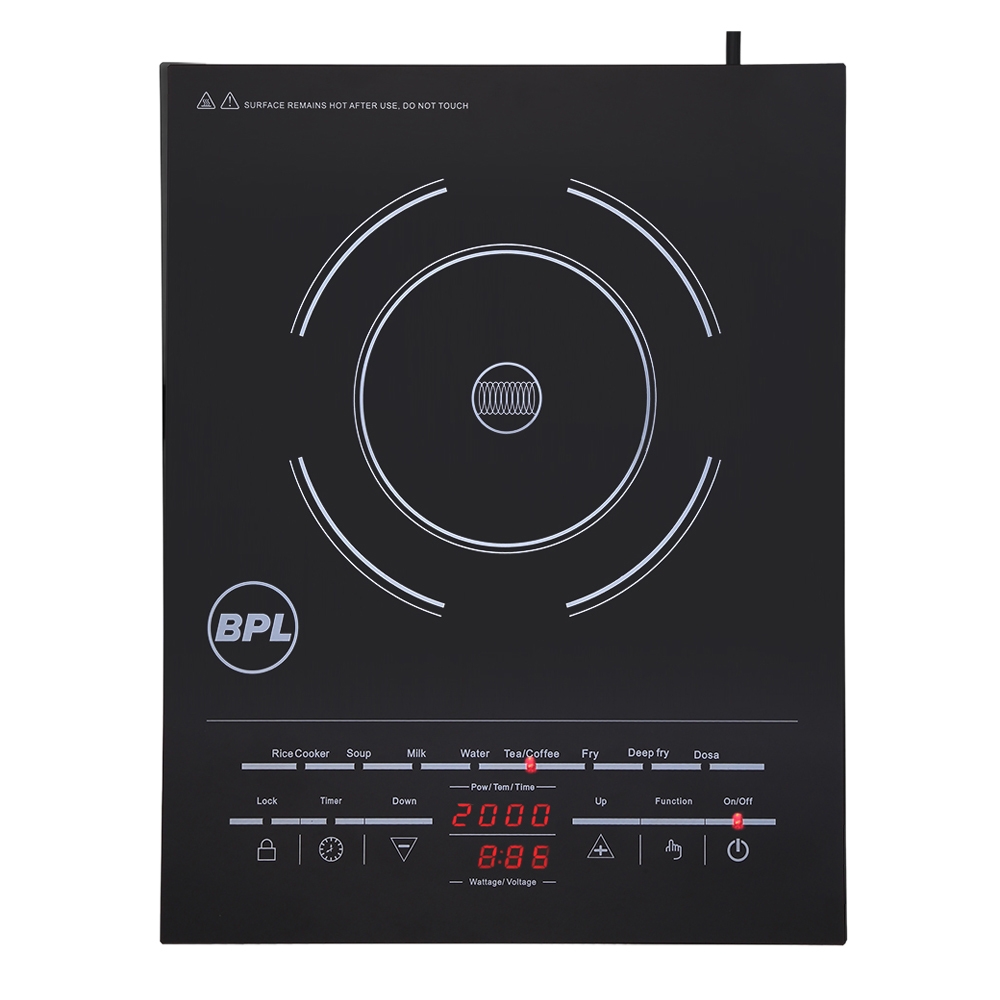 BPL Kitchen Up BICTTXL00320 PX Induction Cooktop (XL size) with 2000W Copper coil, Dual Display, Under glass printing, 8 Preset Menus, Child Lock, Auto Shutoff, 2021-491903254-B
2000 Watts Copper Coil
Dual Display (Power/Temp/Time) and (Wattage/Voltage)
Xl Size Stove
8 Preset Menu's
Child Lock
Auto Shutoff
Auto Pan detection
Under Glass Printing
Highly Efficient
4 Times more savings compared to traditional cooking.
The Pre-programmed "Indian Menu" setting is controlled by IGBT which enables automatic switching (on/off) of power supply resulting in less power consumption
Safety
Programmed timer control will switch of induction cooker automatically when unattended. PVC insulated 2 Core 1 sq.mm Flexi cord with 10 Amps 3 Pin plug top for protection against short circuit
Convenience
Large heating base to accommodate vessels with larger base. Longer Wire cord length for convenience.
Durability
The high quality ceramic plate with 100% copper coil can withstand very high temperature with best performance which comes with 2 year warranty.
Shock Resistant

Yes

Model

BICTTXL00320

Cool-to-Touch Surface

Yes

Display Type

LED

Timer

Yes

Burn Proof

Yes