BPL Kitchen Up Slim Glass Top 3 Burner Gas Stove BGSGTS0053B with Mini Pan support for smaller utensils, Metal knobs, Flame Protection, SS Dip Tray, 2 Years Manufacturer Warranty-491903173-B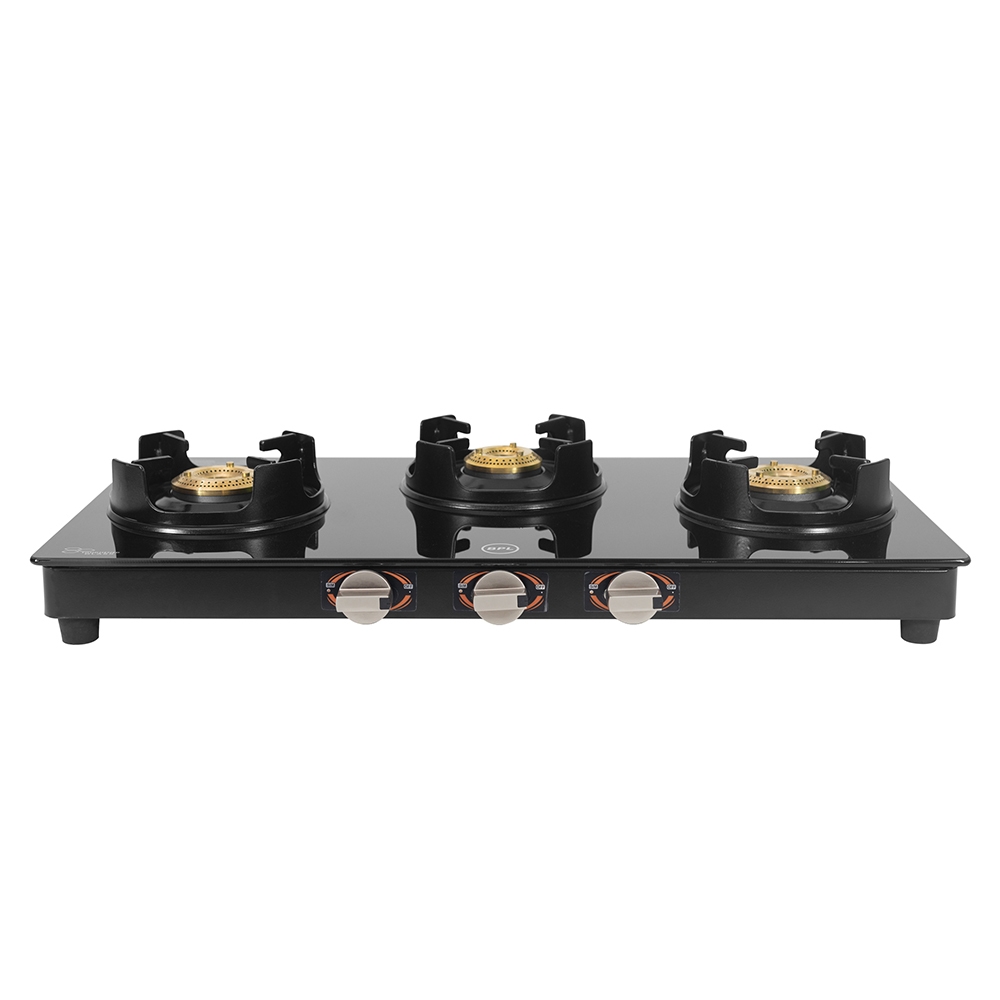 BPL Kitchen Up Slim Glass Top 3 Burner Gas Stove BGSGTS0053B with Mini Pan support for smaller utensils, Metal knobs, Flame Protection, SS Dip Tray, 2 Years Manufacturer Warranty-491903173-B
6mm Toughened Glass Top
Brass Burner & Valve
Sturdy Pan Support with Flame Protection
Slim Powder Coated Frame
Stainless Steel Dip Tray
No-Slip Rubber Feet
ISI Certified
Prominent Features
Looks good. Acts tough
Toughened glass top not only adds a premium look to your kitchen but also provides up to five times more strength compared to ordinary glass. You can be confident that our gas stove can withstand daily wear and tear, making it an ideal addition to your kitchen.
Brass Burners for long life
The brass burners distribute flame uniformly so you can cook your favourite dishes quicker, and its premium-grade material makes it resistant to corrosion.
Protects the flame from the wind
Flame Protector helps prevent the flame from going out due to sudden wind, and also helps increase energy efficiency. Sturdy pan support ensures utensils are always stable on the gas stove.
Made to last
Metal knobs are ergonomically designed to resist heat and protect from any wear and tear ensuring a long life.
Easy to fit in your kitchen
The compact size of this gas stove ensures that you can find a place for it regardless of the size of your kitchen, while not compromising on any features.
Cool-to-Touch Surface

Yes

Timer

No

Hob Type

Cooktop

Auto ignition

No

No. of burners

3

Glass thickness

6 mm

Induction Zone

No

No. of brass burners

3

Surface Type

Toughened Glass